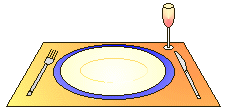 EonWeb's Online Guides

Advertising Information


A Basic Ad includes a 400 x 40 banner, a brief description, and a company logo. (See Sample Below) The banner will be posted on a regular basis in the desired section. (Sections are determined by type and location) Customer must provide a camera ready logo and/or banner, pictures, and a description for the ad. Contact us at (510) 523-3832 or email us at webmaster@eonweb.com for more information.
Advertising Rates for a basic ad are as follows:
Fifteen dollars or less a month with a minimum of 3 months advertising. The following prices reflect any additional pre-payment discounts:

&nbsp 3 Months $&nbsp 45 ($15.00 / Mo)

&nbsp 6 Months $&nbsp 80 ($13.33 / Mo)

12 Months $150 ($12.50 / Mo)

Ads in additional sections are half price for the same restaurant.
All payments are non-refundable.
Changes to the pages $10 per instance.
For enhanced page Design or Menu Design: $20/ hr

Basic Ad Sample

---
Sample Page:

---
Gizmo Inc.
12345 Any Street, Any Town, 99999 CA, ,
Tel: (999) 555-1234

---
Gizmos of all sizes and shapes

.


Gizmo Inc. specializes in providing the best gizmos around.

Gizmos for work, for play, and more!

Available in various colors!

Our Gizmos are made from the best quality parts found anywhere. They are carefully crafted to provide long lasting and reliable usage.

Call us now at (999) 555-1234

Open Monday through Saturday, 9 am to 6 pm
VISA &amp Mastercard Accepted.

---
Back to the Online Guides
---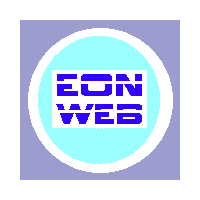 e-mail: webmaster@eonweb.com
© 1996-1998 EonWeb. All Rights Reserved